To access the most up to date information regarding COVID-19 in the state of Iowa, please visit 
coronavirus.iowa.gov
.
COVID-19 Vaccine
Information about the different vaccines available can be found on the CDC website.
Pharmacies and healthcare providers in Lucas County have vaccines available. Please call ahead to confirm availability of the vaccine you need and schedule an appointment if necessary.
If you have lost your vaccination card, it cannot be replaced but we can issue a copy of your immunization record. Please request a copy of those here.
When You've Been Fully Vaccinated: How to Protect Yourself and Others
COVID-19 Vaccine - 2nd Booster Dose
CDC Recommends Second Booster Dose of Two COVID-19 Vaccines for Older and Immunocompromised Individuals.

The U.S. Food and Drug Administration amended the emergency use authorizations to include an authorization for a 2nd Booster dose of Pfizer or Moderna for individuals age 50 and over and others that are immunocompromised.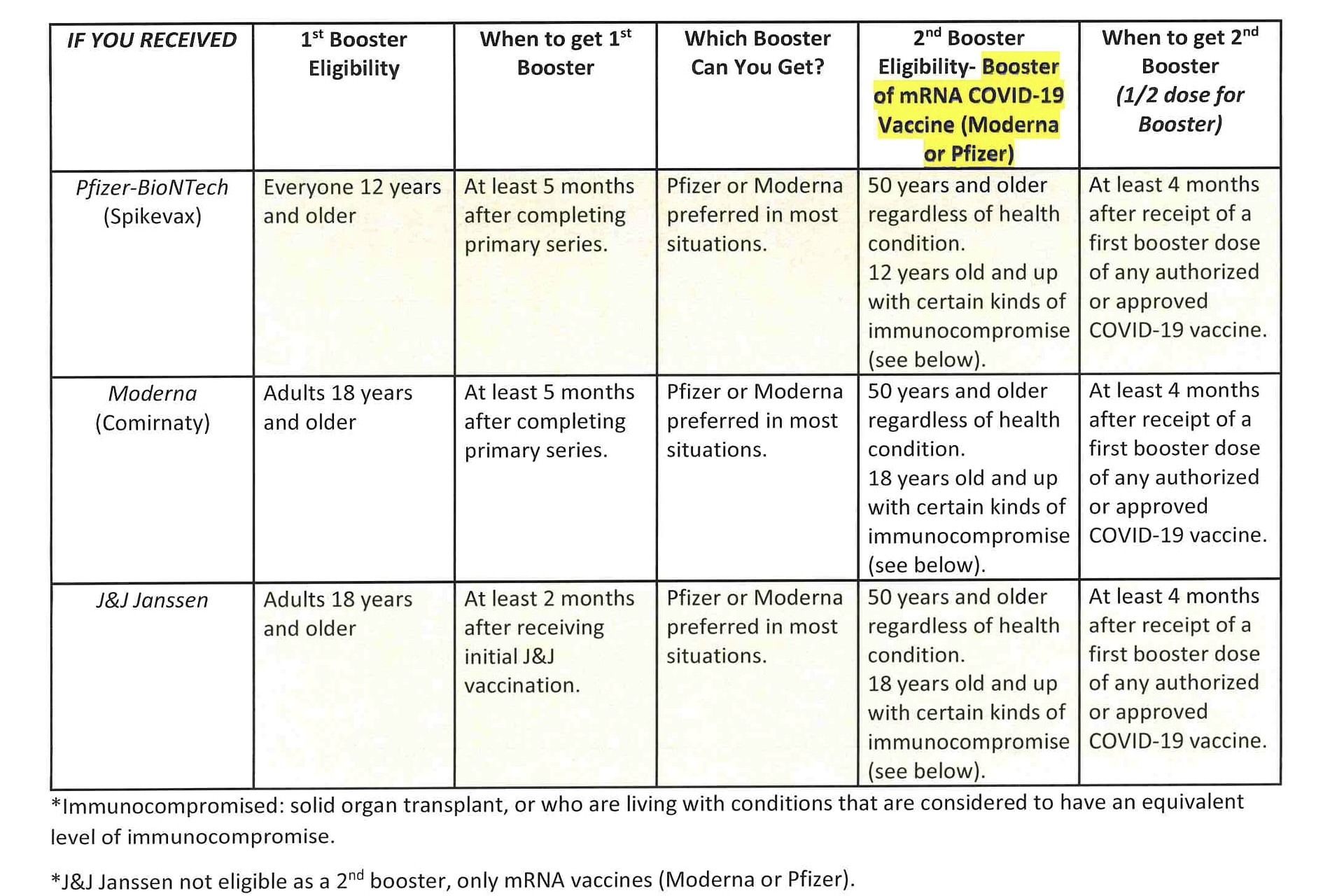 Slow the Spread
Iowans should continue to practice the mitigation measures that can slow the spread of COVID-19:
Wear a mask or face covering
Practice social distancing with those outside your household
Avoid crowds
Clean your hands frequently with soap and water
Stay home when unwell
Get tested if you have symptoms of COVID-19. Use the CDC COVID-19 Testing Tool to understand your testing options. A test kit can be picked up at our office from 8:30am - 4:00p M-F. You can also request an at-home test kit through the State Hygienic Laboratory.
Is it the flu or COVID-19? Get answers here.
Individuals who have been exposed to a positive case of COVID-19 are asked to quarantine for 14 days from their last exposure.